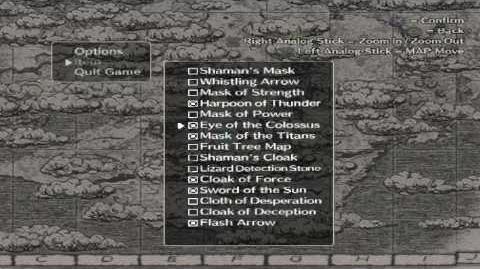 The Eye of the Colossus is an unused extra item from the preview version of Shadow of the Colossus and is missing from the final version of the game.
Usage
While activated, it enables the player to switch the camera and take the point of view of the colossi. However, it does not work on all colossi, as explained in the video on the right.
Ad blocker interference detected!
Wikia is a free-to-use site that makes money from advertising. We have a modified experience for viewers using ad blockers

Wikia is not accessible if you've made further modifications. Remove the custom ad blocker rule(s) and the page will load as expected.